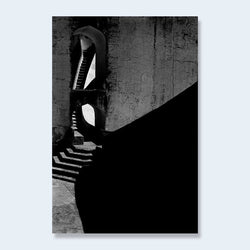 Simon Chaput | Jantar Mantar
Born in France in 1952, Simon Chaput moved to New York City in the early 1980s, and quickly became immersed in the downtown art scene through close friends Christo and Jeanne-Claude. It was during this time that he met Isamu Noguchi, who inspired him to revisit his childhood passion for photography.
ISBN: 978-1-59005-445-1
Clothbound, slipcased
7.5x15 inches
52 pages
25 duotone plates
---
Have a question?